Theological and Religious Studies is a quarterly journal of the Protestant Institute of Theology (Montpellier and Paris). Founded in 1926 the ETR (Theological and Religious Studies) is published four times a year. It is supported since 1984 by the Centre National du Livre. Its reading panel transmits the scientific research work of the Protestant Theology Universities. In an effort towards clearer visibility the review participates in the debates which inspire the religiouse sciences and traverse the theological domain. By its specificities – biblical and exegetical, historical, philosophical and ethical – the review stands at an intersection of scientific practice beyond the history of Protestantism to embrace the vast domain of religious studies.
Each of the four yearly issues (160 pages) includes :
articles covering various topics in theology and religious studies ;
short contributions in the form of notes and chronicles ;
an international book review.
---
Last issue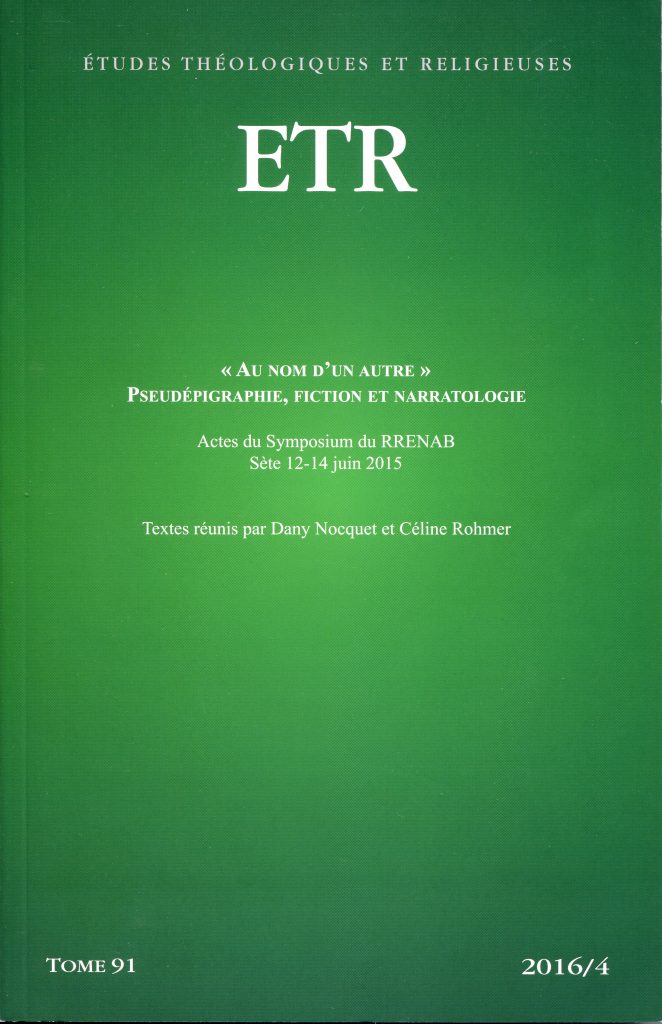 "Au nom d'un autre". Pseudépigraphie, fiction et narratologie. Actes du Symposium du RRENAB, Sète 12-14 juin 2015
Detailed abstract
Previous issues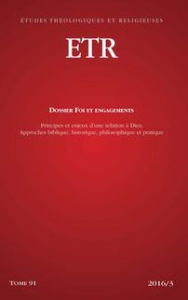 Dossier Foi et engagements : principes et enjeux d'une relation à Dieu. Approches biblique, historique, philosophique et pratique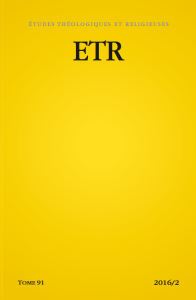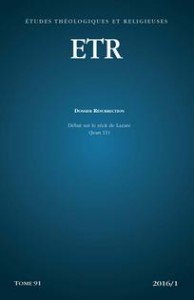 Dossier Résurrection
Débat sur le récit de Lazare (Jean 11)
Discover our collection